Decorative wall lights for bedroom are a terrific way to add useful style to your bedroom and can be positioned almost anywhere in the room because they may be hardwired for a cleaner look or just plugged in when hard wiring isn't possible.
The terms "wall light" and "wall sconces" are frequently interchanged, and they both refer to a lamp that is fixed on a wall. If we go into the technical aspects, the difference between a wall lamp and a sconce is that the light source is usually covered, usually by the glass. However, these technical differences are rarely used to categorize lights. Sconces and wall lamps are frequently combined by today's lighting designers and manufacturers.
Lighting is a vital aspect of every home, as it contributes to the overall appearance and feel of the room. Wall lights provide a warm ambiance, and their higher-level illumination contributes to the creation of a welcoming place that can be used at any time of day. Wall lights are a practical addition that conserves space, produces atmosphere, and can be regulated via dimmer switches to define the mood of a room. They are often positioned to illuminate darkish nooks and long narrow spaces or accent corridors within the home.
Consider your room's overall decor and select LED wall lights for bedroom with a complimentary style and finish. To produce optimum layered lighting in your area, choose trendy sconces, adjustable wall lamps, or pendants, and consider employing wall lights to highlight unique architecture or details in your room.
Before reading this blog on wall light decor ideas, if you want to know more about the basic types of Lighting – Ambient, Accent, and Task lighting please read our previous blog 
here
Types of Decorative wall lights for bedroom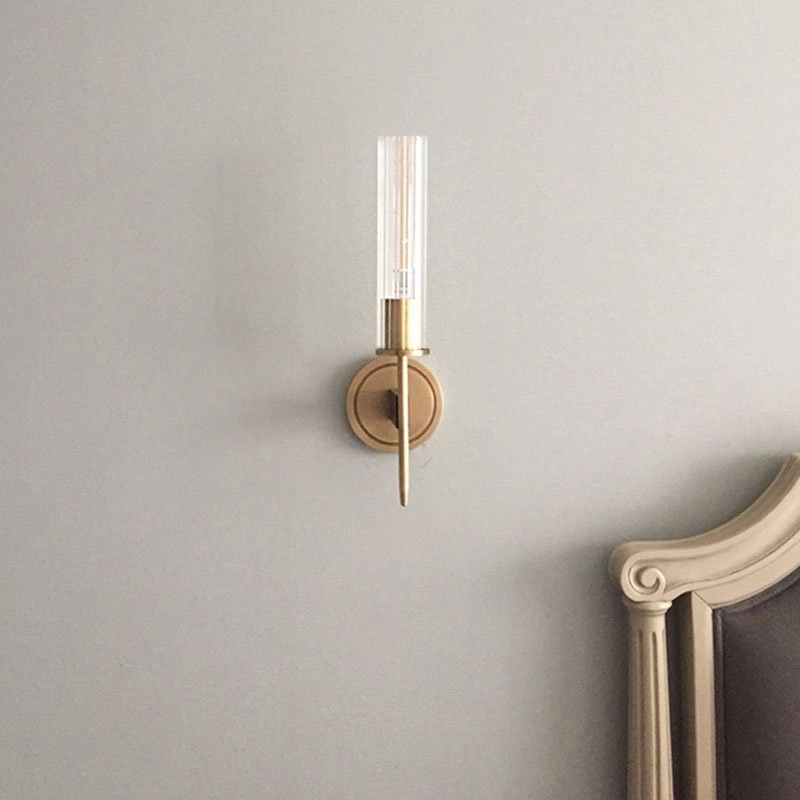 Bedside wall lighting is a simple way to update the decor of your bedroom. Look for a simple decorative wall lights for bedroom with traditional elements for clean lines and a comfortable feel. If you don't have place for a bedside table, a simple black fixture with an adjustable arm can suit almost any décor and fit into even the smallest of spaces.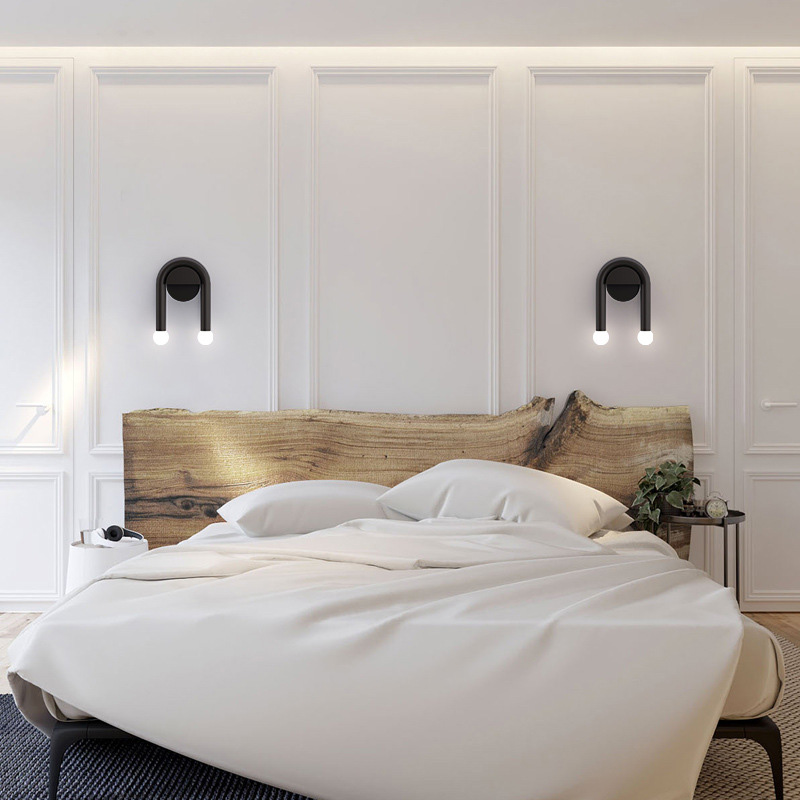 Choose a bedroom modern decorative wall sconces with an unusual, yet incredibly functional, design for an exciting futuristic aesthetic. LED lights enable elements such as this big light disc that can be adjusted completely from a central pivot point, creating an intriguing mix of modern and familiar.
For example, the black armed sconce from Northerncult is a wonderful futuristic option you can get it here in decorative wall lights for bedroom.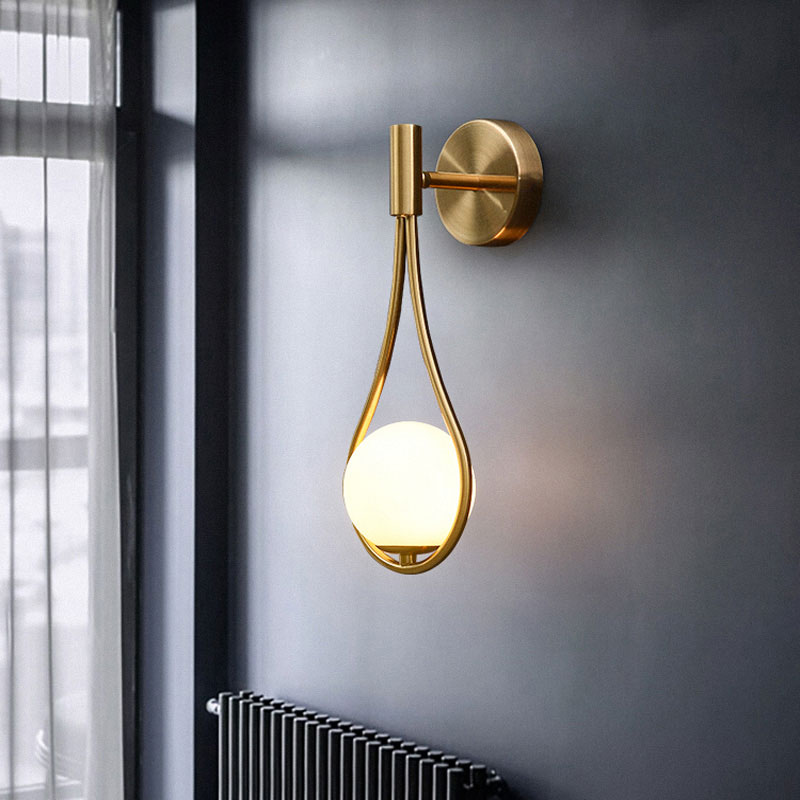 Wall lights in a unique yet classic shape, such as torches, can look wonderful in a contemporary bedroom. Choose opaque glass globes for soft diffuse lighting that radiates in all directions, and install them somewhat higher on the wall on either side of the bed. Choosing the decorative wall lights for bedrooms with classic styles will add additional feature to the room, if it matches the design intent.
Consider adding a slim wall light as a decorative touch to a small corner that is tough to design. For a unique aesthetic, choose one with a rounded organic shape and a surprising texture that casts warm ambient light in all directions. These LED wall lights for bedroom are minimal yet elegant.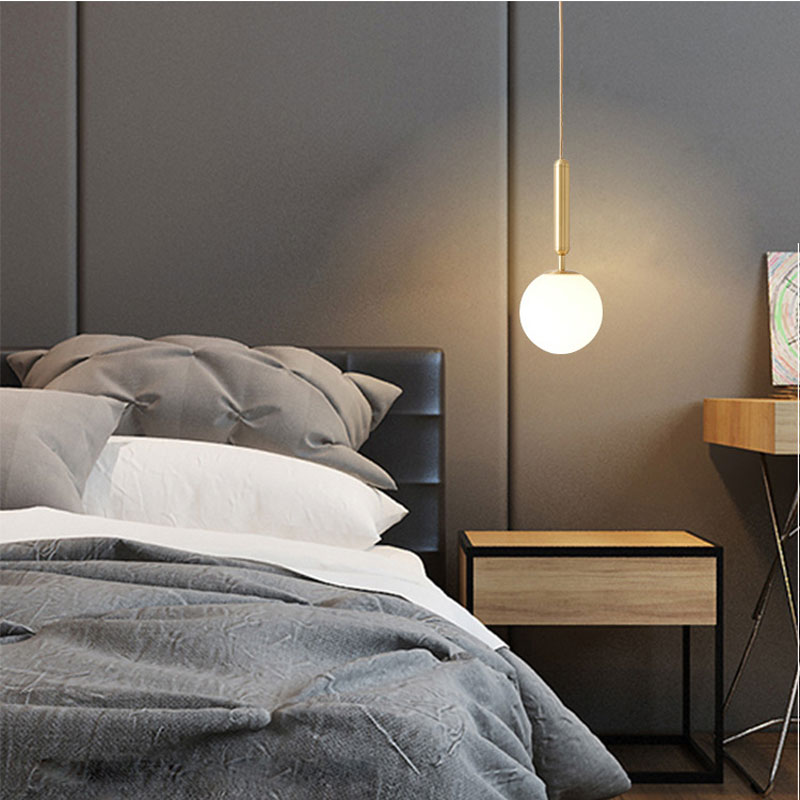 To provide functional and attractive illumination to your bedroom, combine the convenience of a wall sconce with the flair of a pendant light. This sort of light fixture looks great above a nightstand. Choose one with a lovely colour and finish that complements the rest of your room's dcor.
It's critical to figure out why you're buying a wall lamp in the first place. This is mostly dependent on determining your requirements, putting your design and décor strategy on paper, and determining the type of wall lighting you require. Once you've determined your specific requirements, the type, size, and brightness of the wall sconce are all critical aspects to consider.
Most modern wall lamps can be dimmed or have the option of having a separate dimmer control installed. Lights with dimming capabilities allow you to play about with the intensity of their output, altering it according to the time of day and the tone you want to set in the space.
Decorative Wall lights for bedroom is an important aspect of the overall look of your room. The sort of lighting you select will be determined by your requirements as well as the location of the lights. Choose lighting that complements your decor while also providing adequate illumination for things such as reading. Don't forget to highlight distinctive architectural aspects or your favorite piece of art with wall lighting.
Where should wall lights be placed in a bedroom?
When talking about a group of wall sconces as a series of wall lamps, it's critical to make sure they're spaced evenly. The size of the room/wall and the type of effect you want to produce will determine how far apart they should be. Keep in mind that upward-facing sconces should be about 20 inches from the ceiling when it comes to mounting height. Such lights can enhance the elegance of a false ceiling or designer ceiling since they throw light upwards. When using bedside sconces, ensure sure the light is at eye level. They should be mounted according to the size of the design (usually used in bathrooms next to the mirror).
Are wall lights a good idea?
Decorative Wall lights for bedroom are a great way to add practical elegance to your bedroom and can be placed practically anywhere in the room because they may be hardwired for a cleaner look or simply plugged in if hard wiring isn't an option. Consider the overall look of the area and choose lights with a similar style and finish. Choose fashionable sconces, adjustable wall lamps, or pendants to provide optimal layered lighting in your space, and consider using wall lights to emphasize distinctive architecture or elements in your room.
What height should bedroom wall lights be?
Wall lights should be put 152-170cm (60-66 inches, about 5-5.5ft) above floor level, and numerous wall lights should be spaced 250-300cm (98"-118" or 8-10ft) apart as a general rule of thumb. To avoid glare from the exposed bulb, aim for the top of the wall light to sit at eye level.
What color light is best for bedroom wall lights?
The best color temperature for dining room is diffused warm color that is relaxing, comfortable, and welcoming. 3000K - 3500K light bulb is ideal for the bed room for cozy glow.